Genius loci (le génie des lieux)
9 short films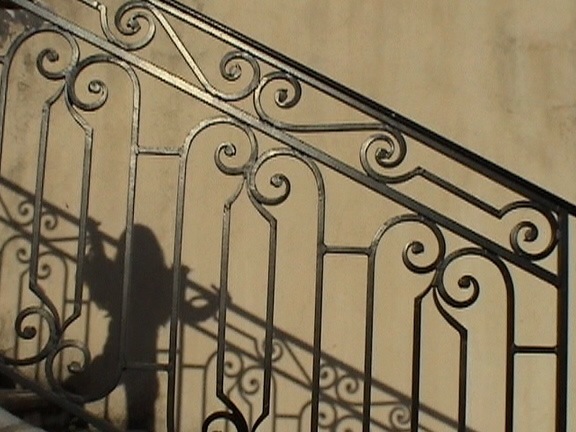 9 short films made with residents of the town Saint-Priest as part of the project Reliefs, construction d'une ville de fiction, initiated by the Centre Culturel Théo Argence, Ville de Saint Priest (April-June 2005)
Legend


A traditional story sometimes popularly regarded as historical but not authenticated.

An extremely famous or notorious person

.
An inscription or caption accompanying an image.

The wording on a map or diagram explaining the symbols used.

(Oxford dictionary)
The 9 films, which are from 3 to 5 minutes long, each figure one inhabitant. Each inhabitant chose a public or private location in the town and a legend  – in the form of a written text, a story, a song, a poem, an image – which transformed the location into an imaginary space. The films can be seen together or separately.
Conception : Kate France and Sylvie Reteuna / Video : Kate France / Music : Eric Sterenfeld
With : Edmond Jeger, Rosa Hadj-Amar, Marie Protas, Eric Camacho, Nathalie Gras, Anne-Sophie Coiffet, Nicolas Monjauze, Larbi Djazouli, Abdelrahim Abboub / et la participation de : Guillaume Roussel, Jérome Granjon, Guillaume Berthoin, Julie Bordet, Mélissa Djazouli , Annette Buiron, Rose C. Laumond, Tanguy Lohou, Amandine Monjauze, Mme Kridallah , Tarek Khakifa, Thibaut Frère and Kristel Gauthier.

Production : Ville de Saint-Priest, with the support of the Conseil régional Rhône-Alpes, DRAC Rhône-Alpes and Contrat de Ville
The films were projected in autumn 2005 at the cinema in Saint Priest as a preview, and later at the theatre Theo Argence.
 photos © Kate France