La Promenade
video (45 minutes)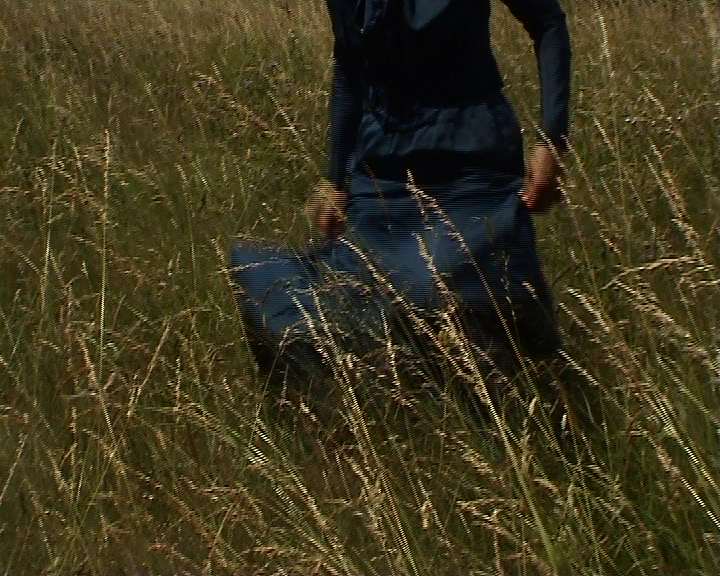 Video made with a group of inhabitants of  Saint-Priest as part of the project Mécanique Urbaine, le mouvement de la ville, initiated by the Centre Culturel Théo Argence, Saint Priest, (February – October 2007).
Saint Priest is a town near Lyon, where it is rare to see someone walking, as nearly everyone travels by car – even the shortest distances. For this project we interviewed a dozen inhabitants, "chosen" because they had a particular relationship to walking: whether because they did not own a car, were in a wheelchair, were blind, or needed to walk for health reasons.

We then proposed a selection of  literary texts in response to each interview, and together with each participant chose the texts, rehearsed them, and found a place to film them. The final video is a walk through Saint Priest, linking the people, poems and places.

The film was first shown as part of an installation in a ground floor flat in a block of condemned social housing in the centre of Saint Priest, at the heart of the issues of urban and social development / displacement facing the town. We lived in another flat in the same complex through the rehearsal process and shooting.
Conception : Kate France, Agnès Laurent and Sylvie Reteuna  / Video : Kate France / Text research : Agnès Laurent et Sylvie Reteuna / Music : Eric Sterenfeld and Lee Hazlewood
Texts by: Balzac, E. Bronte, Diderot, Durif, Marie de France, T. Gautier, W.Grimm, Le Clézio, Matisse, Michaux, Charles d'Orléans, Périer, L. Pons, Queneau, Ramuz, Réda, Rilke, Rimbaud, A. Robin, Silésius, Soupault, Thoreau.
Performed by: Geneviève Ryczywol, Boudour and Mustapha El Boukhari,Yolande Morilla, Danièle Goder, Malik Hamzaoui, Hélène Badin, Sigrid Van Cauwenberghe, Corinne Nicoletti, Xavière Quemin and the children: Rose Coscolluella-Laumond, Emma and Laura Babin, Thomas Sterenfeld.
Production : Ville de Saint-Priest, supported by Conseil régional Rhône-Alpes, DRAC Rhône-Alpes, Contrat de Ville, Caisse des dépôts et Consignation
DVD available.