Inauguration of la Timonerie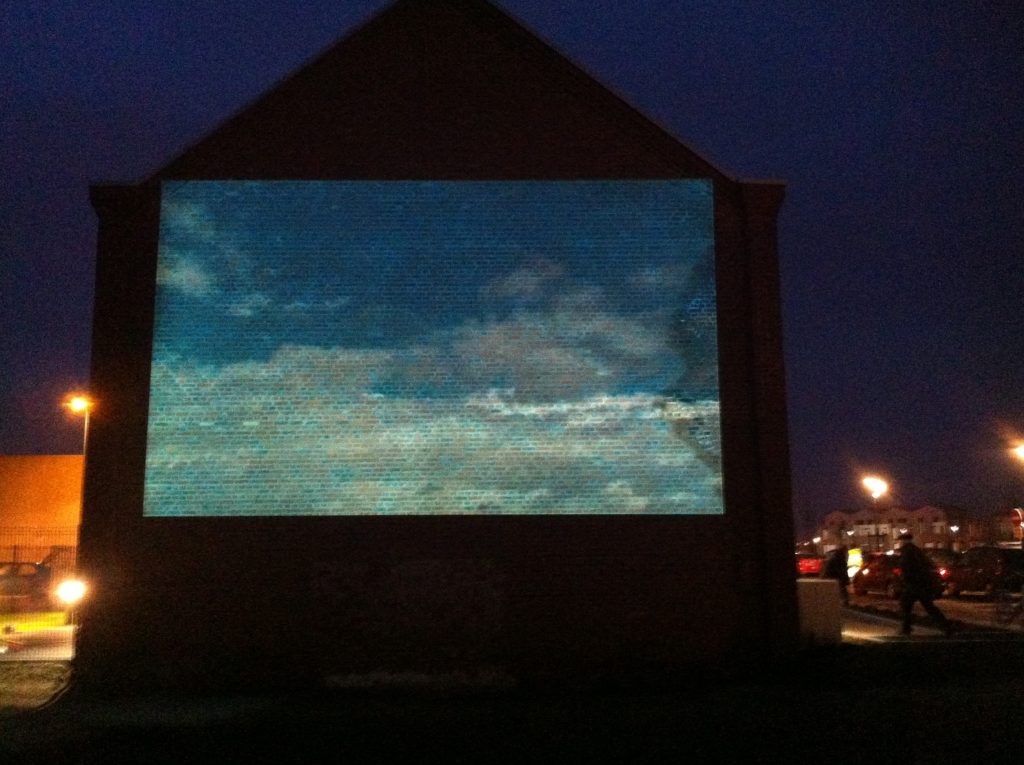 As a follow up to the project Êtes-vous Heureux? with the residents of Neptune Grand Large for Dunkerque 2013 Capitale Régionale de la Culture, we organised the opening of the "maison de quartier" La Timonerie. This part of Dunkirk is situated on the former site of the Dunkirk shipyards, which were for many years a thriving and vital part of Dunkirk life. For the opening we projected a film on the outer wall of the building, interviewed ex shipyard workers and trade union activists, and made a performance with a group of local residents based on their texts about the history and changing nature of their neighborhood.
Creative team :  Phoebe Dingwall, Kate France, Sylvie Reteuna et Eric Sterenfeld.
Choir of residents: Christelle et Léo Andries, Joêlle David, Diana Dequidt, Laurence Dewintre, Laurie Gawlik, Anne-Sara Koterba, Carole Mathieu.
Texts written by: Christelle et Léo Andries, Alain et Noella Cattiau, Yves Colaert, Joêlle David, Diana Dequidt, Laurence Dewintre, Marcel Ducrocq, Serge Fabre, Laurie Gawlik, Djaé Hassani, Anne-Sara Koterba , Carole et Robin Mathieu dans le cadre de l'atelier d'écriture dirigé par Hervé Leroy.
Testimonies: Jean Barroy et Marcel Ducrocq.
Thanks to Jacques-Olivier Simon and Nelly Miserole for their technical and logistical assistance, to José Wexsten for installing the Box and to the theatre le Bateau Feu for the loan of equipment.
Production : La Sibylle / Administration : Christine Tournecuillert – Conduite Accompagné. / With financial and technical support from l'Aduges and the town of Dunkirk.
The inauguration of the maison de quartier la Timonerie took place on 13th December 2013.
See below the film projected on the wall of the building. Drawings and photos: Phoebe Dingwall, Music : Eric Sterenfeld, Editor : Kate France.
Click to see the film projected on the wall